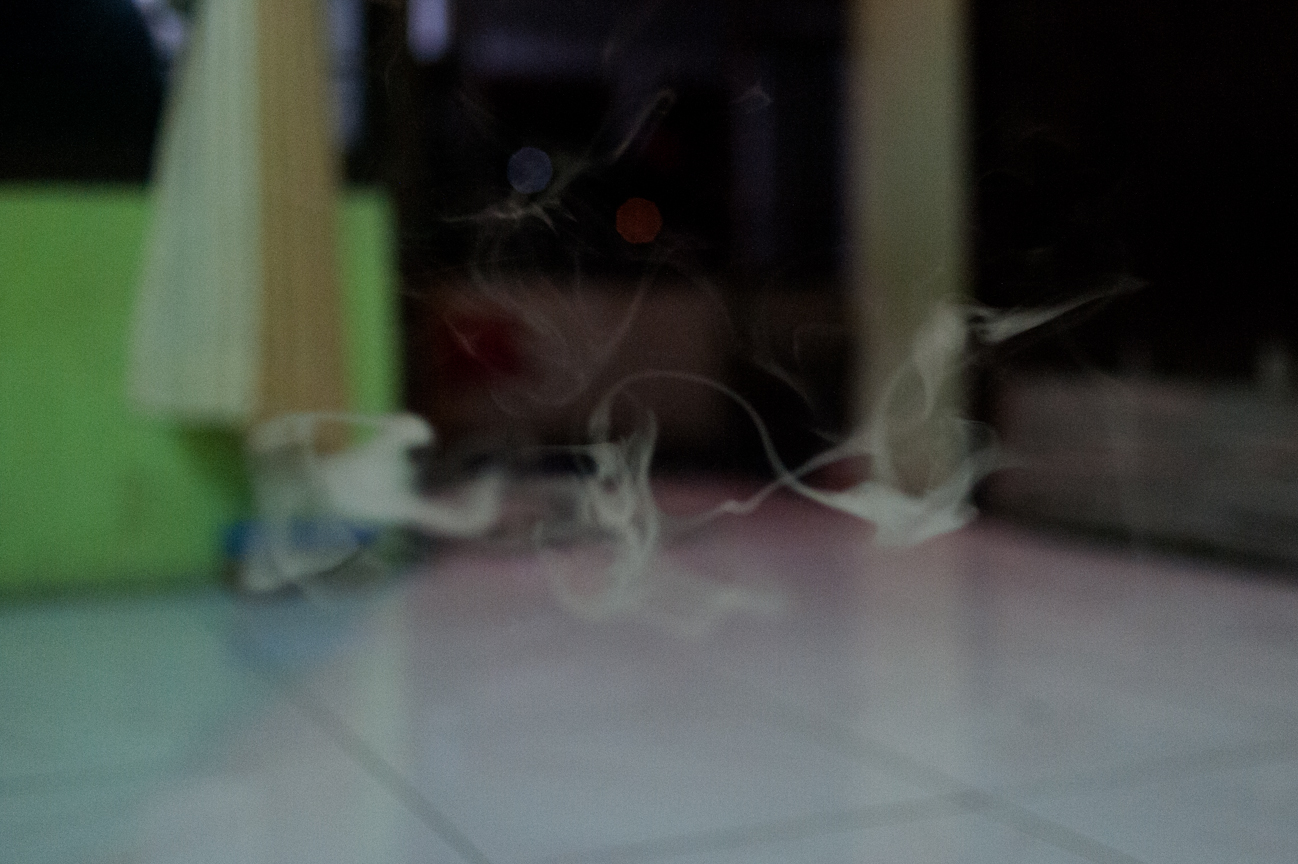 Yogyakarta, Java, Indonesia
PMII stands for Pergerakan Mahasiswa Islam Indonesia - Indonesian Muslim Student Movement. It represents a faction of Indonesian university students from homes scattered across the entire archipelago, united in a movement toward realizing greater social and political ideals through a passionately non-radical Islam.
PMII thrives as a social outlet and resource to its members during struggles of moral, religious and political navigation. They live, eat, socialize, work, study and protest together. Together they are are committed to a sense of purpose to oppose injustice in seeking a better Indonesian society. Simultaneously, they are college students, discovering how they fit into the world as individuals.
Balancing fun and responsibility, ideals with reality and tradition with progress, PMII exemplifies a new wave of politicized youth with insight into and regard for the reality and perspectives of people beyond themselves.
June - August, 2012
Hasan shows Navic the formal PMII announcement of a demonstration which is to be held in protest of strict educational regulations that will limit the amount of years students may take between secondary school and enrollment in a university.

Though this affects none of the PMII members directly, the proposed changes will make it far more difficult for those students who must spend several years working before saving enough to pay for classes, to get a university education.
One of the students helping setup for the charity concert at Universitas Islam Negeri tries, unsuccessfully, to blowout the bamboo torches created, specifically for the event, just hours before at the Rayon.
Members during a discussion at the Rayon.
Members of PMII celebrate the birthday of one of their friends and fellow members.
A poster of Sukarno, first President of Indonesia, and inspiration to many student-aged socially-concerned Indonesians.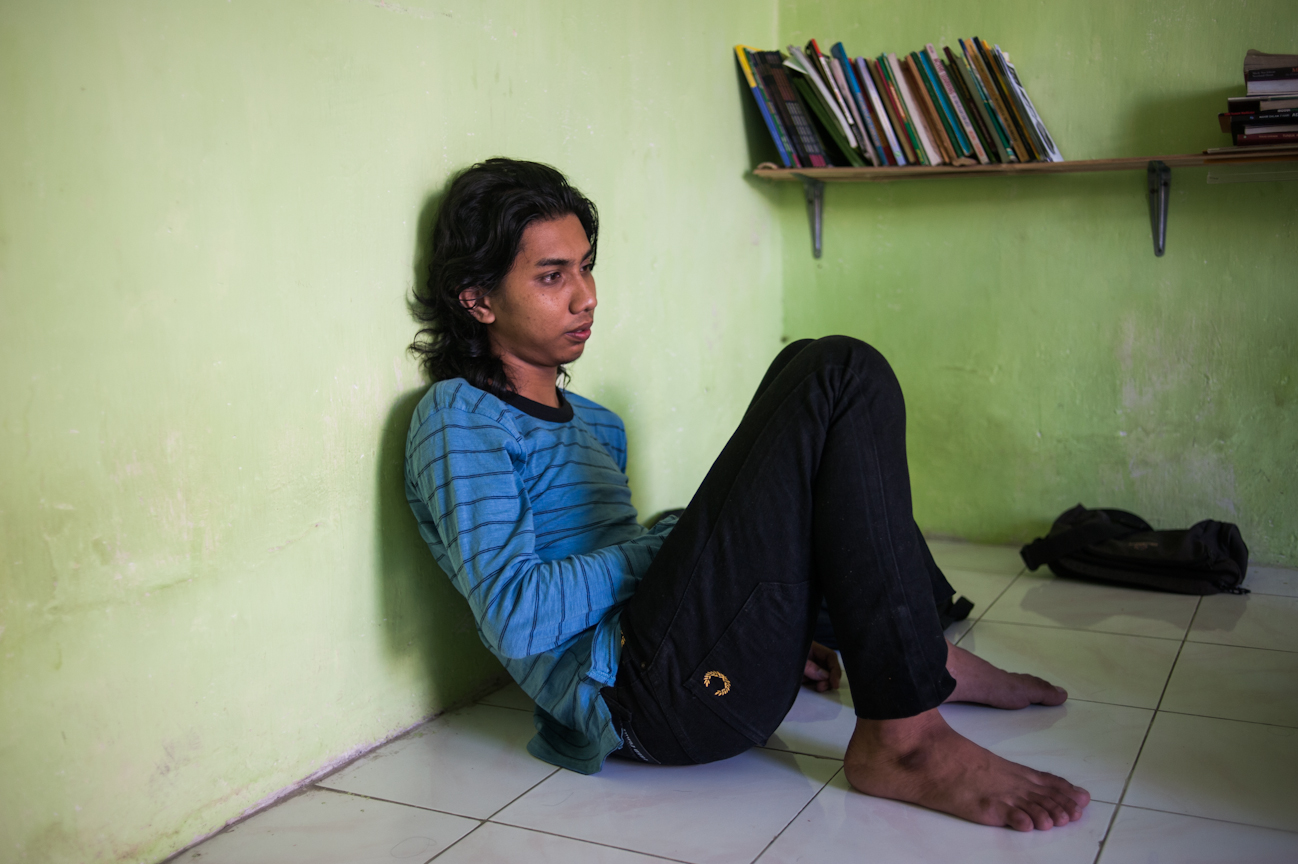 Zuna gazes off towards her friends playing with traditional Javanese masks in the village of Kepuhan.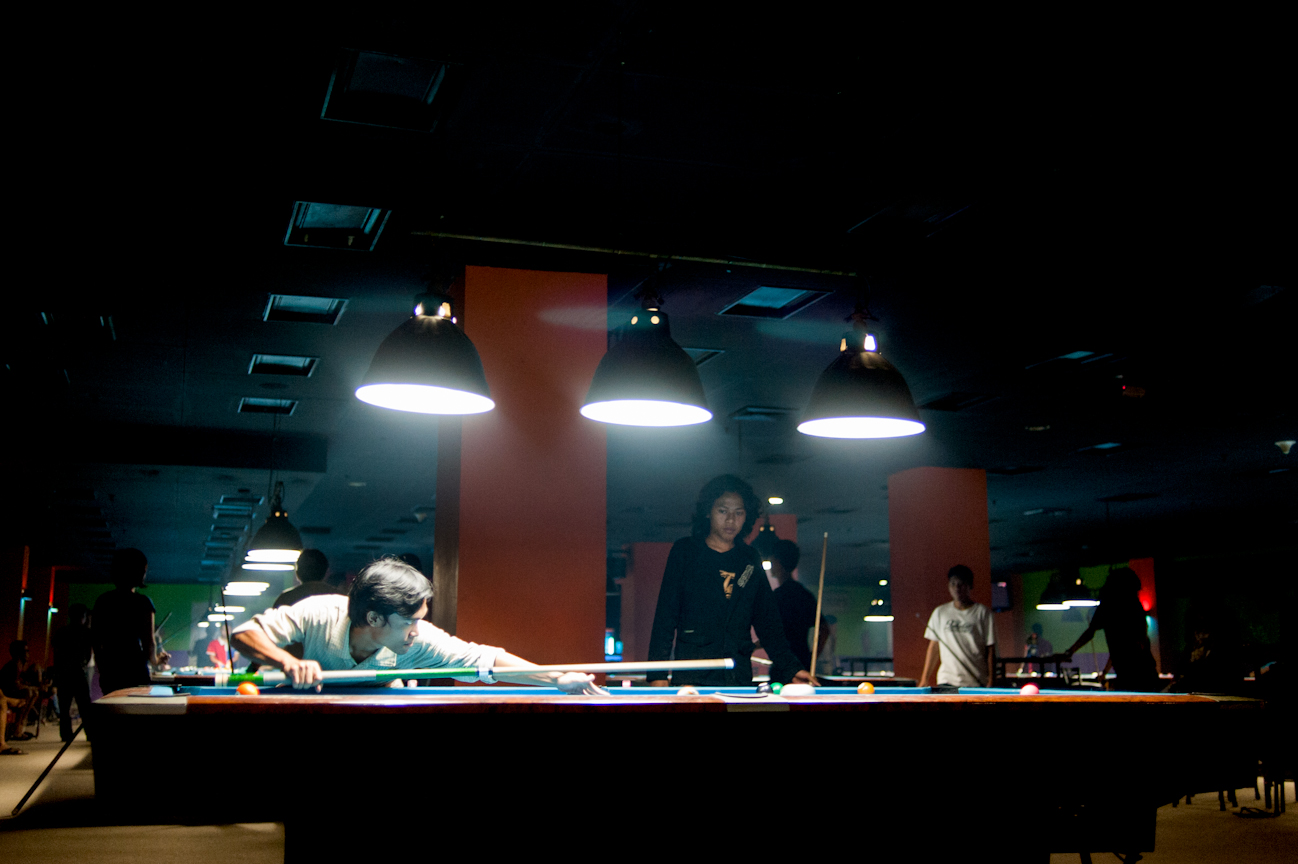 Fais takes a shot in a lurid pool hall in Yogyakarta. Most PMII members, like many Indonesian students don't drink alcohol. Far more time is spent hanging out at open-air cafes or pool halls.
Zuna and Muiz slow down for a stoplight while making their way back into Yogyakarta from doing PMII affiliated work in Kepuhan, a small village southwest of the city.
Rheza takes a drag from his friend Aif's clove cigarette while sitting in the mushollah, prayer room, of the Rayon during a discussion.
Okky debates with a member of the faculty at Universitas Islam Negeri about the injustice of the new school legislation.

The demonstration continued for approximately an hour after the students had flooded into the head office building, demanding to see the highest member of faculty at the university.

Upon pressing insistence by the student body, the director of the university signed a proposal drafted by PMII members to repeal the legislation, thus proving the demonstration a success.
Okky leads the National Anthem of Indonesia during the peaceful demonstration against new school legislation at Universitas Islam Negeri.
Aif and Gatot speed off on Aif's vintage Vespa, inherited from his grandfather, after a late-night hang out at a food cart beneath the highway.
Aif clings onto Navic as they drive back to the Rayon from a cafe.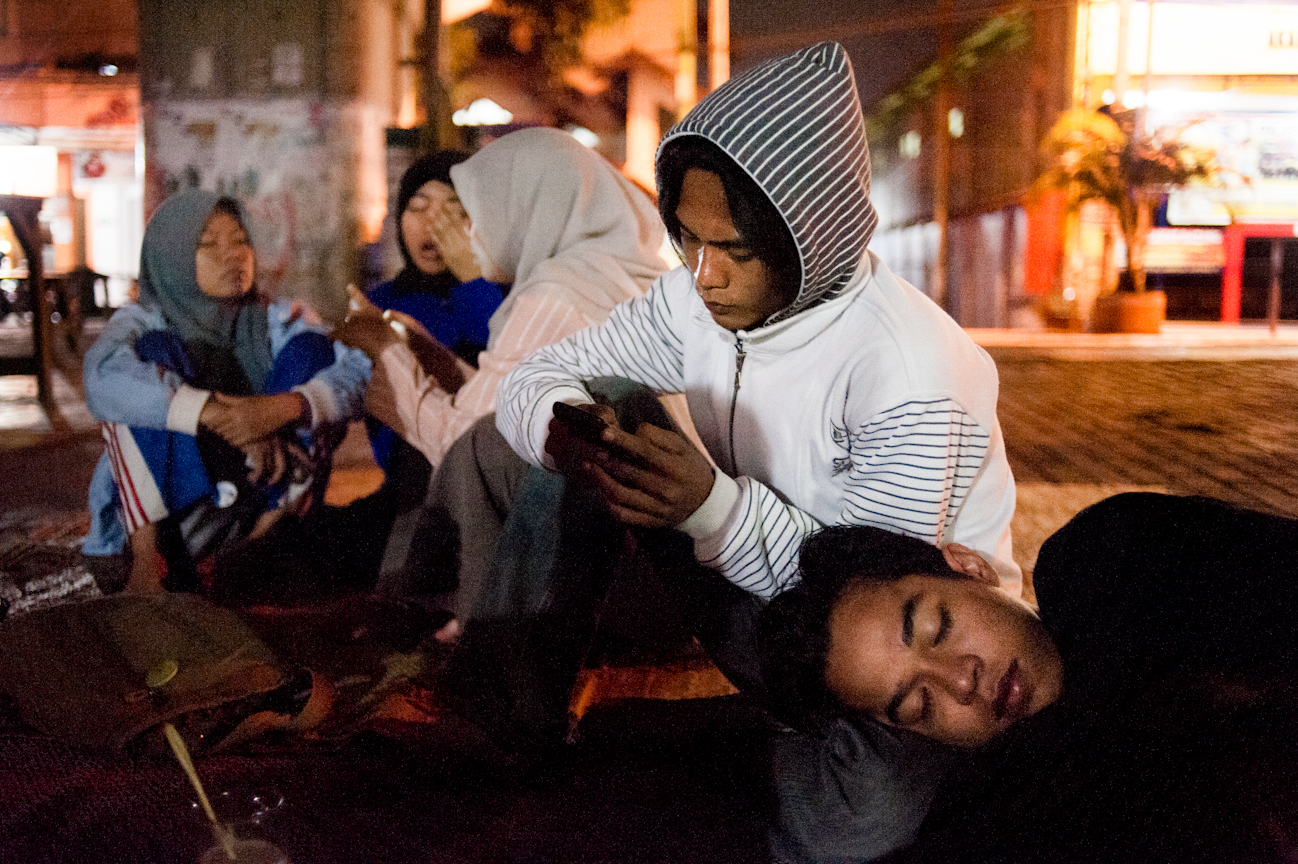 Navic rests his head on the knee of Imam's knee after eating and hanging out late into the night at a food cart under a highway overpass in Yogyakarta.
Gatot listens to his friends play music at Cangkir Poetih, a cafe in the neighborhood.
PMII members make a trip to Paringtritis, a beach south of Yogyakarta, to practice impromptu political speeches they will make during demonstrations by shouting towards the ocean.

The roar of the waves drowns out sounds, distractions and fear, allowing them to focus on their ideas and expression.
Navic complains about hunger on the first night of fasting for Ramadan, while hanging out on in front of the Rayon.